about us
Founded by Mark Armfield in 1983
Armfield Design & Construction has been focused on designing and building high quality, sustainable and green buildings.
Meet Mark Armfield
Mark's dedication to ecological purity is the foundation for what sets Armfield Design & Construction apart from competitors. Mark and his team believe in paying it forward environmentally. The homes they construct are ecologically friendly and economically efficient over the long run.
A lifelong resident of Malibu, California, Mark Armfield has contributed to the governance and betterment of Malibu. He is a former Chamber of Commerce director and served three terms as president of the Malibu Association of Contractors. He also participated in Malibu's Sustainable Building Committee. His passion for the environment has led him to help communities far beyond Malibu.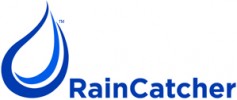 More than one billion people lack access to safe drinking water.
In the search for safe water sources, many people's lives are compromised. Mark Armfield founded the non-profit organization, RainCatcher, as a way to provide clean water in the developing world.
RainCatcher is a small, simple technology that allows communities to harvest and filter rainwater.  No wells, pumps, electricity or irrigation systems are needed. It is an innovative system that is easy to use. The RainCatcher mission is to heal communities in developing countries by providing clean water.
Hardworking & Trustworthy
The Armfield Team
tried & trusted
Our Happy Clients
There is no one that we have a higher regard for than Mark Armfield and his company, Armfield Design & Construction. They are good people and a pleasure to work with – professional, thorough, honest, and responsive.
Roy D. Kaufman • Kaufman, Bernstein, Wertenbruch, Thompson & Robert
Thank you for your hard work and dedication throughout the project at our Santa Monica home.
GREG PENSKE • CHAIRMAN/CEO, PENSKE MOTOR GROUP